at enjoy, we have motors

for your shades
More and more homes wear shades instead traditional curtains. But not all of them are the same anf not all serves for all spaces. There are several designs and each one with its particular characteristics is suitable for one or other room. We tell you which types of shades exist and for which one is better for each room.
Although traditional curtains are still in use, shades are a decorative element that has become fashionable in recent times. This is perfect because it provides a modern and practical aesthetic. But what is the shade? It is a one-piece curtain that is folded vertically. There are several types such as: Roman Shades, Soft Shades, Cellular Shades...
The common element of all these interior curtains is that they have a drive system that can be motorized with enjoy motors.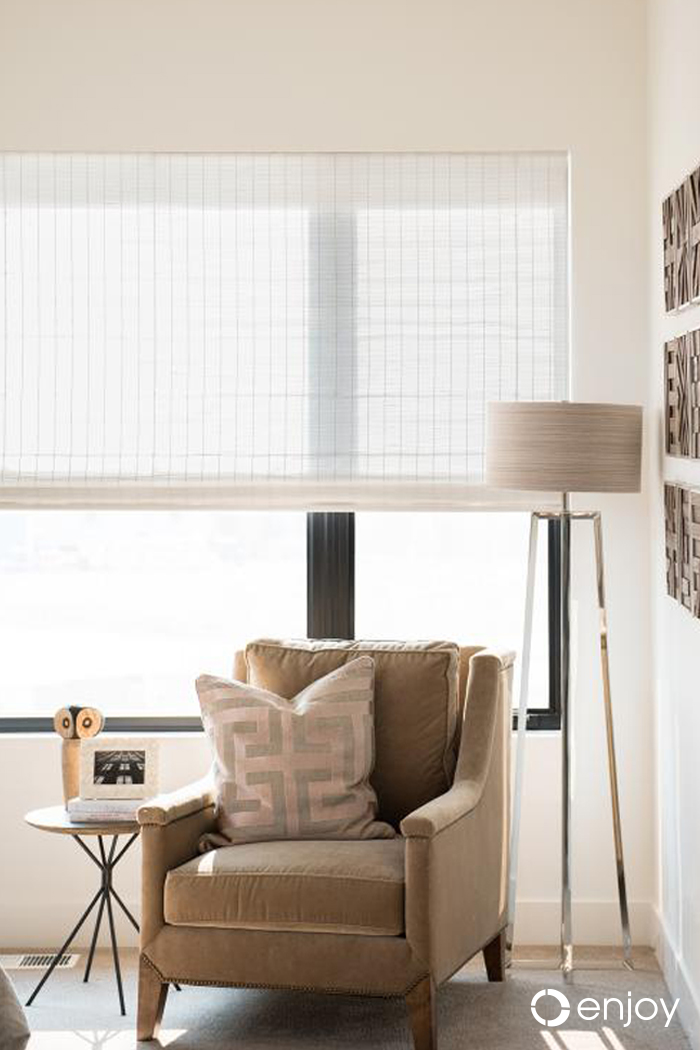 Motors built-in radio receiver enjoy R4, for curtains with wire traction:
The blinds with a wire drive system have an upper drawer where the motor is housed. This has a housing for fixing a bar (double through or single) that will be responsible for rotating the thread inside the reel
Motors to place on the curtain chain:
What about all the roller blinds that are already installed or those that can be purchased in ready-made shops ready to install? Enjoy proposes for all these thousands and thousands of curtains the JECAD motor that is placed directly on the curtain chain without the need to disassemble the rolelr shade and in a simple and comfortable way, it is possible to raise or lower the curtain from a button or even from the mobile thanks to the bluetooth connection
Come to enjoy and start enjoying
tenemos un motor para cada persiana