enjoy has a motor

for each type of awning
Install an awning in our house or commercial premises has many advantages. Awnings are protecting us from the heat in the summer and allow keep opened our windows improving air flow at home and protecting our shop windowsand the clothes or products exposed there.
There are different types of awnings:
Full Cassette Awning: When the awning is retracted the roller, fabric and arms are all stored away inside a built-in casing. Full cassette designs offer the highest level of protection from rain, wind, frost and snow, as well as dirt and vandalism
Semi Cassette Awning: A middle ground between open and full cassette designs. These awnings provide some protection from the elements by being partially enclosed, from above and usually from the sides too. The underside of the awning will remain open when retracted, but the installation will still be well protected from rain, wind and snow
Open Awning: An open awning doesn't have a cassette enclosure. If your garden already offers adequate protection, an open awning gives a lightweight appearance
And for each one of these 3 types, also it is possible to chose between: Drop Arm Awning; Slide & Folding Arm Awning; Patio awning
With the popularization of led lights, some awnings provide this lighting system in their arms. With the enjoy motor for led awnings, you only have to plug directly on the motors both wires (negative-positive) from the led and you they will be commanded with awning remote
Doesn't matter which awnings is installed or which one are going to install in your home, enjoy motors for awnings adapt to all these models or systems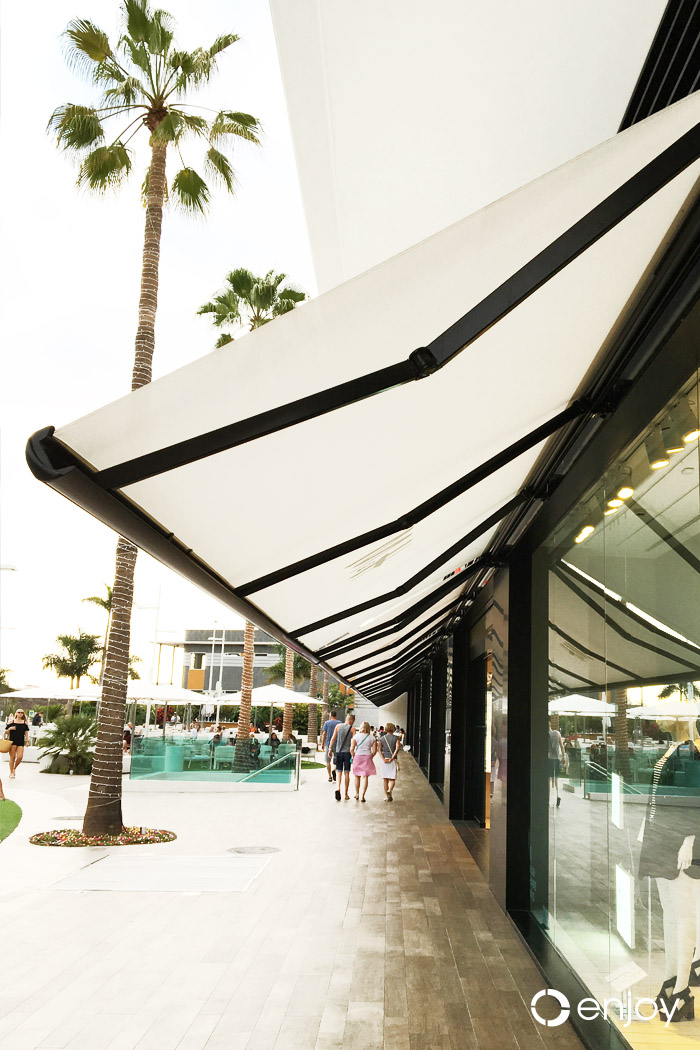 Motors built-in radio receiver, enjoy R4:
By using any of the enjoy R4 remote controls, you can command your awnings as you like, individually or like a group. Thanks to the sun-wind sensor or motion sensor, your awnings will have life and they will interact with the environment by opening and closing depending on the sun or the wind...
Furthermore, all these motors can be operated from a smarphone (android or ios), Alexa or Google home just by adding the IHG device
Motors with electronic limits setting and parallel connection:
If you need a motor with a traditional connection but that allows you to connect several awnings to a single switch, ELMAW motors adapt perfectly to your needs, since they allow the parallel connection of up to 5 motors ... simple? very easy
Also, ELMAW motors can be used to motorized an awning which is a component from other bigger system like a pergola, and which is controlled by a third company product
Traditional limits setting motors:
When we only seek the comfort of having motorized our awnings or if we want to integrate them with other systems, motors with mechanical setting (being the most standard ones) adapt to these situations. They are simple system: one motor plus one switch and our awning easily goes up and down ...
In addition, with FMM motors do not worry if there are power cuts, since you can close or open the awning with a crank
Come to enjoy and start enjoying
tenemos un motor para cada persiana